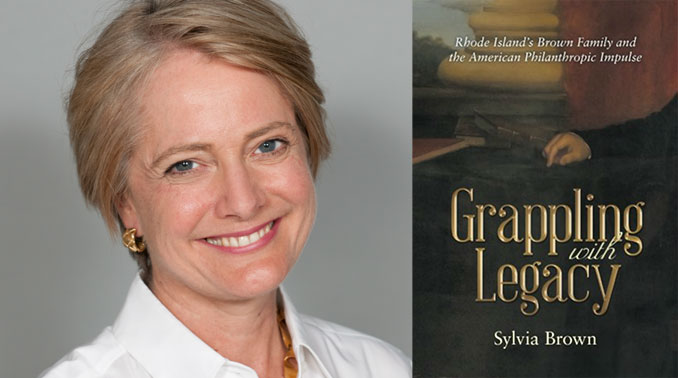 LIBRARY PROGRAM
Author Sylvia Brown
Friday, August 25, 2017 
5:30 pm
Sylvia Brown will speak about her book Grappling With Legacy: Rhode Island's Brown Family and the American Philanthropic Impulse. Come learn about the critical role that the Brown family has played in the history of Rhode Island.
"A splendid work of history—an honest, clearly written, and solidly based account of the private and public lives through four centuries of one of America's most important and fascinating families."
– Gordon Wood; Pulitzer Prize for History, Alva O. Way University Professor, Professor of History Emeritus Brown University.