Thanksgiving Soup Mixer Nov 12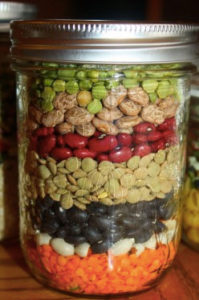 A Giving Back to the Community Event.
Hosted by the Community Center and the Library, Fishers Island community members would like to show gratitude by giving a little back to our Seniors. We will be assembling jars of dried soup mix to give out to the guests at the November Senior Luncheon. This Soup Mixer is a child-friendly event that all ages are most welcome to attend and assist with.
Please join us in the Community Center's Arts and Crafts Room*, Sunday afternoon, November 12 at 2:00 PM to help compile these pretty, seasonal gifts. Maybe you'll be making more for your family and friends this holiday season.
*The Arts and Crafts Room is on the 2nd floor and is accessible by elevator.