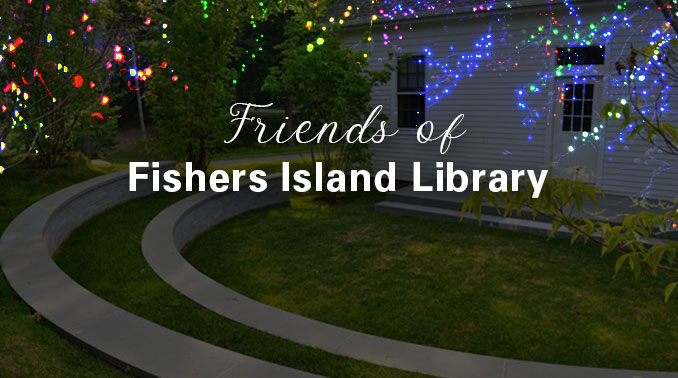 Library Reception July 25
Celebrate the love of reading and our community!
Sunday, July 25, 2021 from 5:00-7:00 pm
Join us for an evening in the Garden for our annual Friends of the Fishers Island Library celebration! Stop by for drinks and hors d'oeuvres as a thank you for your support and to share in our love of community.
All are welcome!
We look forward to making up for our missed year as we greet friends old and new, and celebrate the love of reading and our wonderful community.