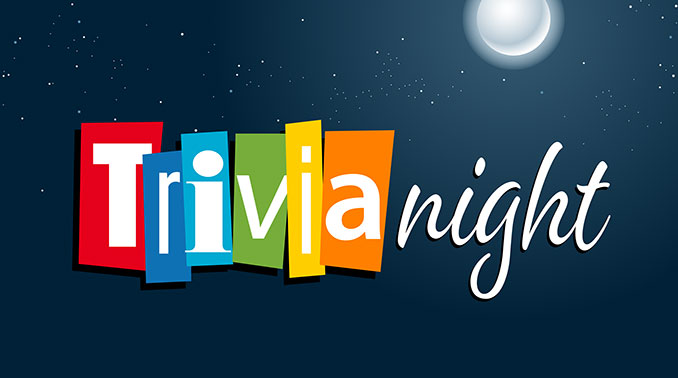 Trivia Night Will Be Back This Summer
We're finalizing the date and will announce it soon. In the meantime, here's a bit of practice to get you ready!
The Olympics start this Friday and Ann has gathered the best Olympic-themed books together for easy browsing at the Library. This leads to a two part question:
1 – How many times has Asia hosted the Olympics?
2 – What new sports will be appearing in the Tokyo Olympics?
Send your guesses to librarian@filibrary.org and we'll announce the first person to get it right.
Congratulations to Cate Guimaraes who was the first to get last week's Bonus Question correct.
Bonus question:
What rule do the Pequot dance floor and the Library have in common?
The answer is, of course,
"No drinks!"
We stumped everyone with our Luanne Rice-related question. .  .
Luanne Rice, who's visiting the Library July 20th for an author event, is one of the most popular authors at the Library. Whose books were checked out at the same rate as hers this year?
A – Kristin Hannah
B – Harlan Coben
C – Danielle Steel
ANSWER:
C – Harlan Coben.
Thanks for playing!

Congratulations to Tim Patterson who was the first to correctly answered the previous week's Trivia Question:
What is the name of the uber talented individual who created the beautiful hand crafted quilt pictured below?
ANSWER:
The beautiful quilt the Library is raffling off this summer was made by the very talented Laura Edwards.
Raffle tickets (one for $5, five for $20) are available through Labor Day at the Library.