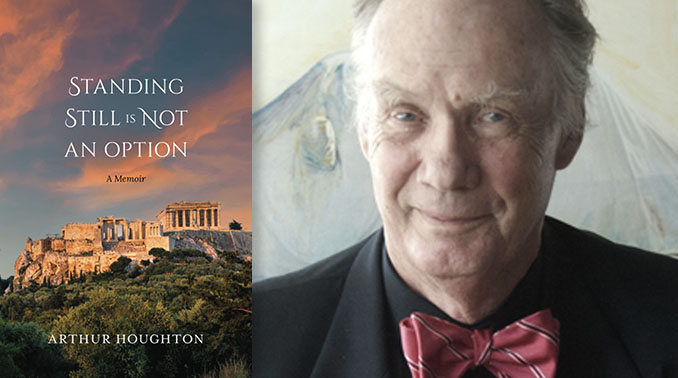 Visiting Author: Arthur Houghton
TUESDAY, JULY 12 @ 5:30 pm
Standing Still Is Not an Option, a memoir.
Arthur Houghton is a former Foreign Service officer who was intimately involved with US policymaking toward the Middle East; a museum curator who associated with saints and criminals; the founder of a company that created links between businesses in the United States and those in the Arab World; and a writer of thriller novels. Standing Still is Not an Option recalls the details of his extraordinary life.
Standing Still is Not an Option embraces a life of unexpected events, remarkable people, bizarre encounters, and sweeping change. A mixture of edgelord, contrarian, gambler, adventurer and comic genius, Houghton takes us from a moment of terrifying paranoia when he was at the Getty Museum to a childhood formed by incessant movement and travel, then forward to later years of continued risk-taking and discovery.