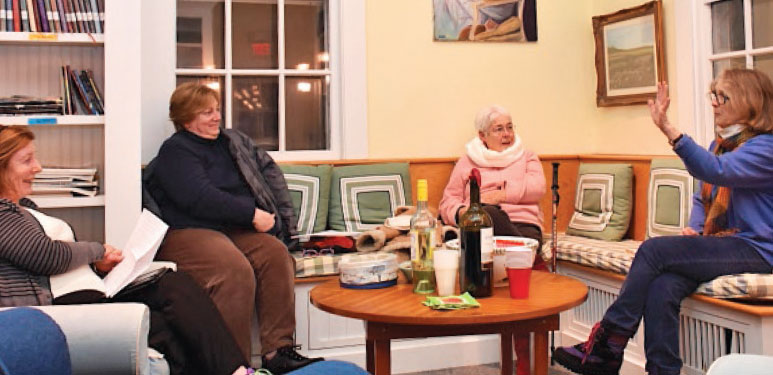 The Fishers Island Library Book Group meets the second Wednesday of each month at 7:00 pm via Zoom until further notice. Everyone is welcome.
PLEASE NOTE: At our September book group meeting we decided to make a change to the October choice. Instead of Home Fire we will be reading Invitation to a Bonfire by Adrienne Celt (a former Lighthouse Works fellow '19). This is the book for which The Lighthouse Works is expecting to set up a book discussion with the author sometime in October, date and time still to be determined. We will schedule Home Fire for a future date. Vanishing Half is still scheduled for November.
All the selections are available at the Fishers Island Library for the following upcoming dates:
November 11: The Vanishing Half by Brit Bennett
December 9: The Greatest Gift  by Philip Van Doren Stern (to be confirmed)
January 13: Home Fire by Kamila Shansie
Contact Louisa Evans with Book Club suggestions lpevans06390@gmail.com
and Librarian Ann Banks with questions librarian@filibrary.org.