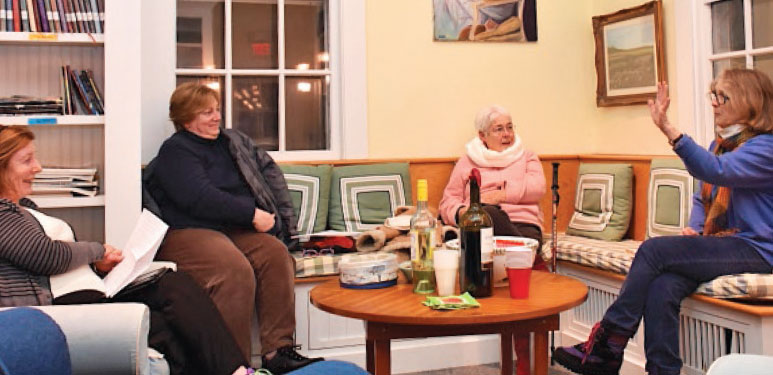 The Fishers Island Library Book Group usually meets the second Wednesday of each month at 7:00 pm. Everyone is welcome.
ALL PROGRAMS THIS YEAR WILL TAKE PLACE IN THE MADDEN GARDEN BEHIND THE LIBRARY. IN THE EVENT OF INCLEMENT WEATHER, WE WILL MOVE INDOORS TO THE MOVIE THEATER.
PLEASE NOTE: Lighthouse Works is having some of its alumni authors back via Zoom to discuss their books so if times can be coordinated we may switch in their books as last collaboration with Lighthouse Works was very much enjoyed by all the Library Book Group members who attended.
All the selections are available at the Fishers Island Library for the following upcoming dates:
WEDNESDAY, September 8: A Woman of No Importance by Sonia Purnell
Please come! We will meet in the Madden Garden at 5:30 instead of 7:00PM.
Contact Louisa Evans with Book Club suggestions lpevans06390@gmail.com
and Librarian Ann Banks with questions librarian@filibrary.org.