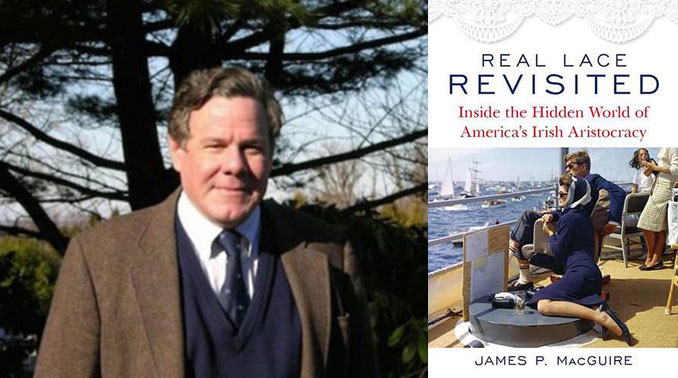 LIBRARY PROGRAM
Author James P. MacGuire
Tuesday, July 17, 2018
5:30 pm
Jamie MacGuire, author of Real Lace Revisited: Inside the Hidden World of America's Irish Aristocracy, joins us with a light and funny take on the Irish in America; including business, politics, philanthropy, and the arts. Book signing to follow!
Here is a revisitation–part tribute, part update–of Stephen Birmingham's much-loved Real Lace. James P. MacGuire, a member of one of Birmingham's Irish Families, creates his own entertaining portrait of life among the Irish Rich, further detailing and filling out this engrossing portion of America's social history.
Real Lace Revisited chronicles the religious, financial and social evolution of the First Irish Families' world, its rise, peak, decline, fall, and, in some cases, transformative rebirth. Rather than a memoir, however, the book reads as an informed historical, non-fiction account of the upper-class Irish world as it grew and changed. Real Lace Revisited is always accessible and highly readable, enlivened by MacGuire's gift for storytelling, encyclopedic knowledge, and often humorous insight into the families concerned.