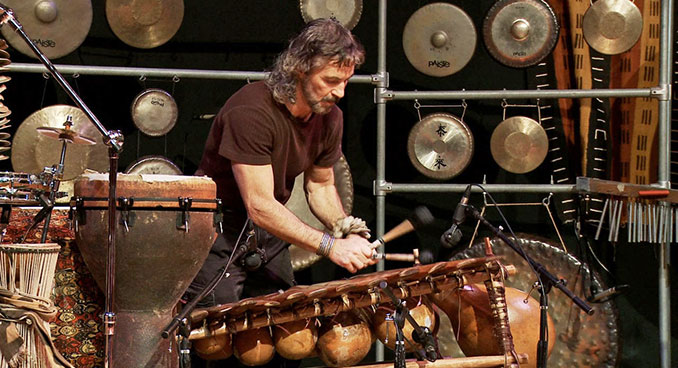 Tony Vacca World Rhythms August 20
Kids and families are welcome to participate in this interactive program by percussionist Tony Vacca, Tuesday, August 20 at 4:30 pm.
Learn the concept of playing from more than one musical cultural perspective at once. Tony will be looking at and demonstrating combinations of genres, instruments and languages. His performances tend to be mind-bending, all-out physical spectacles on the nature and power of music.
For a sample of the education programs Tony offers, watch the video below. For more information, visit tonyvacca.com