Author Amy Fine Collins Aug 27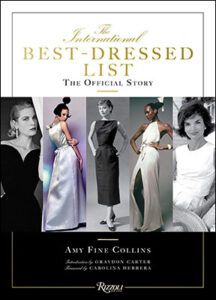 Join us Friday, August 27 @ 5:30 pm in the Big Room at the Community Center for a discussion on The International Best-Dressed List: The Official Story by Amy Fine Collins
This sumptuous volume–the ultimate sourcebook for fashion mavens, Instagram followers, and celebrity worshippers–presents the complete history of the much-lauded and highly visible International Best-Dressed List (IBDL) launched by Eleanor Lambert, "Godmother of Fashion," in 1940. The List has become a barometer of style and the highest honor a sartorial savant can receive, and today it's an ongoing record of the world's most glamorous women and men from society, royalty, Hollywood, celebrity, fashion, art, culture, sports, and media. These gorgeous "swans" of elegance, influence, and grace are gathered here in the most comprehensive survey ever published.
Book event and reception. Books will be available for purchase.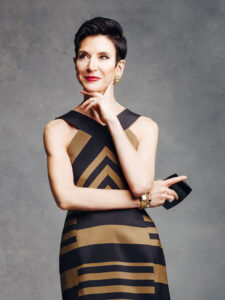 Amy Fine Collins is an award-winning writer and has been a special correspondent at Vanity Fair for more than 20 years. She has written features about fashion, art, design, culture, Hollywood, and society. An arbiter and owner of the International Best-Dressed List since 2003, she was inducted into its Hall of Fame in 1994. Long a muse to artists, photographers, and designers, including Geoffrey Beene and Thom Browne, Collins is a frequently consulted advisor and commentator on fashion, and is active at the Metropolitan Museum's Costume Institute, on whose Visiting Committee she sits. Previously Style Editor at both House & Garden and Harper's Bazaar, she received three degrees in Art History from Swarthmore College and Columbia University, where she also taught for two years.