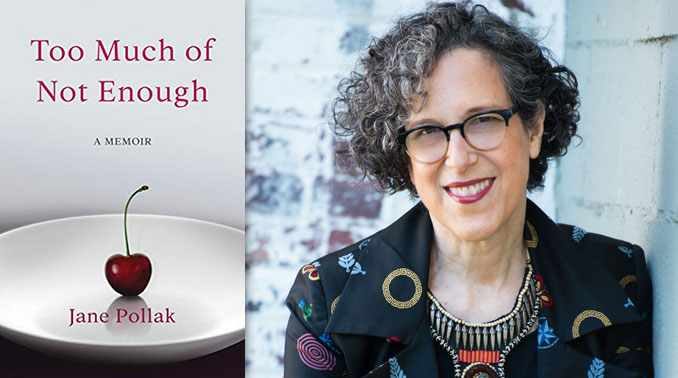 Visiting Author August 6: Jane Pollack
Join us at the Library Tuesday, August 6, 2019 at 5:30 pm. Author Jane Pollack will discuss her new memoir "Too Much of Not Enough".
This is Jane's third book and by far the most personal. She shares her journey through the disintegration and collapse of her 38-year marriage, and more importantly, the fulfilling life she created afterward. There will be a reception following her talk.
ABOUT THE AUTHOR
Jane Pollack is a lifestyle coach, author, and nationally recognized speaker. Learn more at janepollack.com