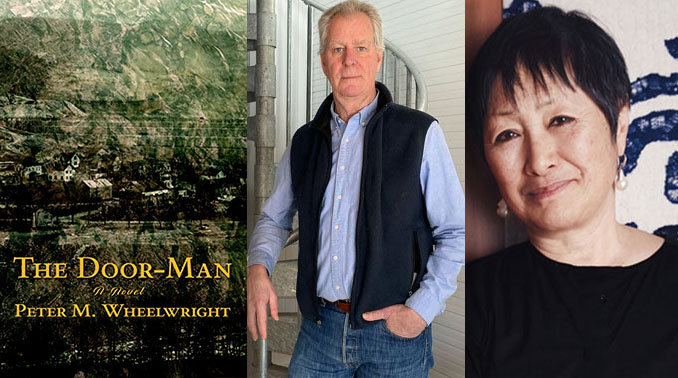 Visiting Author: Peter Matthiessen Wheelwright with Architect Billie Tsien
TUESDAY, JULY 5 @ 5:30
at the Fishers Island Library
A reading/book signing of The Door-Man by Architect Peter Matthiessen Wheelwright and conversation with Billie Tsien
Peter Matthiessen Wheelwright is a novelist, architect, and Emeritus Professor at The New School (Parsons School of Design) in New York City. As It Is On Earth, his first novel, received a 2013 PEN/Hemingway Honorable Mention for Literary Excellence in Debut Fiction. The grandson of E.A. and Betty Matthiessen, he spent his childhood summers on Fishers Island.
Billie Tsien is an Island resident and architect in partnership with her husband Tod Williams at TWBTA. She is an avid reader of literary fiction.
The Door-Man
In 1917, during the construction of a large reservoir in the Catskill hamlet of Gilboa, New York, a young paleontologist named Winifred Goldring identified fossils from an ancient forest flooded millions of years ago when the earth's botanical explosion of oxygen opened a path for the evolution of humankind. However, the reservoir water was needed for NYC, and the fossils were buried once again during the flooding of the doomed town.
A mix of fact and fiction, The Door-Man follows three generations of interwoven families who share a deep wound from Gilboa's last days. The story is told by Winifred's grandson, a disaffected NYC doorman working near the Central Park Reservoir during its decommissioning in 1993.
The brief and provisional nature of one's life on earth – as well as the nested histories of the places, people and events that give meaning to it – forms the backdrop to a reckoning with "Deep Time" within the tangled roots and fragile bonds of family.