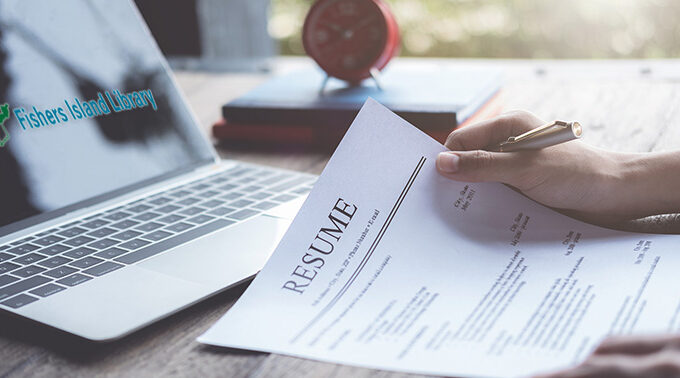 The Fishers Island Library is offering workshops in the month of April and May for anyone ages 15+ who is looking to create or improve their resume.
Use Your Resume as a Tool to Reach Your Goals!
Choosing a career, changing a career, is not an easy under taking. Likewise, once you've chosen a career, finding a job can be a pretty difficult task as well.
You will have the chance to understand how to use your resume as a tool to convey your experiences, knowledge and interests to stand out to employers.
Be prepared with a draft copy of your resume and come ready to determine what areas need to be fine-tuned and expanded on in order to be ready to apply for jobs.
Saturday, April 22, 2023
10 AM – 12 PM
CONTACT:
Amy Harris
[email protected]
1 (631) 788-7362
WHAT TO BRING:
• Current resume
• Laptop
AT THE LIBRARY LEARN ABOUT:
• What to include
• Where to put it
• How to phrase it
• And more!
EXPERTISE:
• Formatting
• Work History
• Education
• Soft Skills and Technical Skills
• Certifications and Professional Memberships
• Achievements and Awards
• And more!