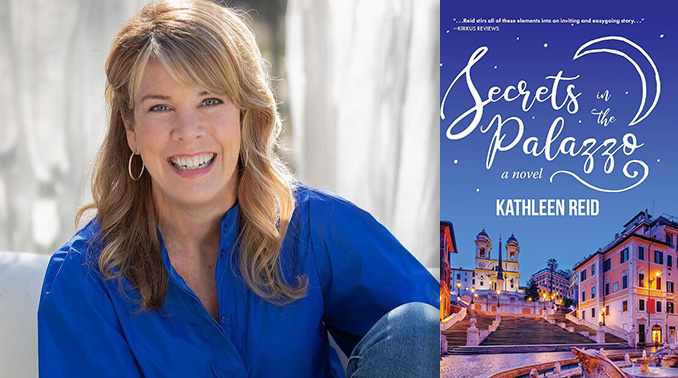 VISITING AUTHOR AUG 8: Kathleen Reid
Join us at the Library Tuesday, August 8, 2023 @ 5:30 pm
Kathleen Reid is an award winning author of four works of fiction: Paris Match, A Page Out of Life, Sunrise in Florence and her most recent book, Secrets in the Palazzo. She writes to inspire, educate, and entertain. She is excited to share her creative journey, love of Italy and the real life art history mystery in her latest page turner.
Her novel, Sunrise in Florence (2019), won five Indie Book Awards in Romantic Suspense. In this story, schoolteacher Rose Maning follows her dream of becoming an artist and buys an apartment in Florence; she embraces everything Italian, then makes a mysterious discovery which reveals the character of the men in her life. The journey continues in Secrets in the Palazzo. Rose and her conservator friend, Beatrice, uncover a centuries old mystery, involving a rivalry between the great Michelangelo and Leonardo da Vinci.
Fishers Island holds a special place in Kathleen's heart; she became engaged to Bagley on the 7th hole of the Fishers Island Golf Course over thirty years ago. She is the mom of two fabulous young women, Ellie and Susanna, a volunteer, dog mom and avid runner.
Go to www.KathleenReid.com for more information. Follow Kathleen on Insta @kathleenreidauthor.