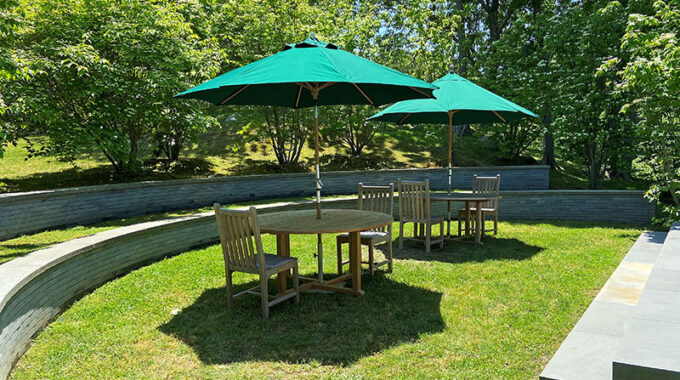 The Madden Garden is Ready + Waiting!
We've expanded our Madden Memorial Garden outdoor space with new furniture!
The garden provides internet access, abundant seating on the walls and at shaded tables and chairs as an alternative to the Library's indoor spaces for work, reading, meeting or relaxing.
All Library programs this summer will be held in the Madden Memorial Garden, weather permitting.