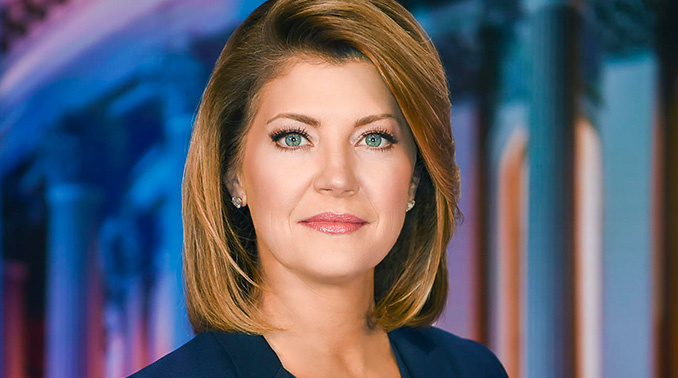 Breaking News with Norah O'Donnell
Come meet Norah O'Donnell, the anchor and managing editor of the CBS Evening News, to discuss the biggest news happening around the world. Mrs. O'Donnell sits in the chair once held by Walter Cronkite and will offer her perspective on current news events and take your questions.
Tuesday, August 1 @ 5:30pm
Fishers Island Library
Norah O'Donnell is the anchor and managing editor of the CBS Evening News, the oldest and most-revered evening news broadcast in America. She also anchors all of CBS News Election Specials and is a 60 MINUTES contributing correspondent.
O'Donnell is a multiple Emmy Award-winning journalist with nearly three decades of experience covering the biggest stories in the world and conducting impactful, news making interviews. She has covered six presidential elections and interviewed every living President of the United States.
Today, O'Donnell is the only woman to anchor an evening news broadcast. Before taking over that role, she anchored CBS News' morning television program in New York for more than seven years. During her distinguished career, she has covered the White House, Congress, and the Pentagon.
Born into a military family, O'Donnell spent her childhood in San Antonio, Texas; Landstuhl, Germany; Seoul, South Korea and Washington, D.C. She is a graduate of Georgetown University's College of Arts and Sciences and received a Bachelor of Arts in philosophy as well as a Master of Arts in liberal studies. She is married to the bacon-loving Geoff Tracy, otherwise known as Chef Geoff.